Our Sponsors
Gold Sponsor

WORD & BROWN GENERAL AGENCY
The Word & Brown Companies, headquartered in Orange, Calif., provide services through more than 50,000 brokers to nearly 60,000 employers with nearly 6.5 million eligible employees. During its nearly 30-year-span, The Word & Brown Companies have become the nation's recognized leader in developing and offering innovative technology, health benefit plan models, and sophisticated employee benefits services to companies of all sizes.
Silver Sponsor


CLAREMONT INSURANCE SERVICES
Claremont Insurance Services is a leading General Agency serving employee benefits brokers and agents throughout California. Our mission statement is simple: help our clients grow their business.

HEALTHNET
American health care insurance provider. HMO, POS, insured PPO and government contracts subsidiaries provide health benefits.

BERNIEPORTAL
BerniePortal is a fast-growing benefits platform for small and medium employers. We license our industry-leading benefits administration and HR software to brokers around the country and are on the cutting edge of the benefit industry's move online.
Bronze Sponsor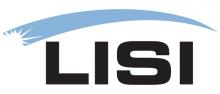 LISI
LISI provides brokers with the support, service, and scale they need to successfully compete in the marketplace – for both large and small group coverage.